Front Cover of the Mega Man X Official Complete Works.
Back Cover.
Mega Man Redesigned for the X series.
The book include details from Mega man X 1-8, Xtreme 1-2, Command Mission and Maverick Hunter X.
Mega Man X4 character archives.
Early rough sketch of various character like Zero.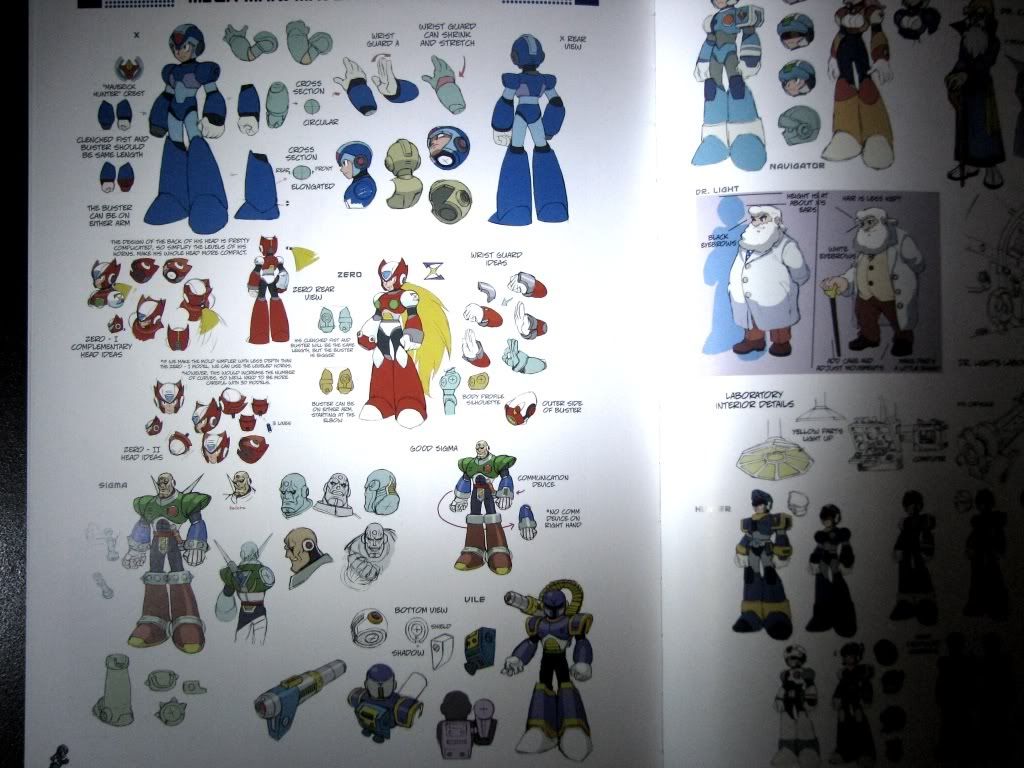 Maverick Hunter X.
Product Description: With a dozen games of his own, Mega Man X's popularity comes close to rivalling even the classic Mega Man series. The original blue bomber's futuristic counterpart has won over fans with his unique gameplay and dynamic designs, and now the artwork of this fan-favorite series is collected for the first time. Mega Man X: Official Complete Works features character designs, box art, promo art, and many rarely seen art pieces. Zero, Sigma, Axl, and all of X's unique robotic animal bosses are packed into this gorgeous collection.
Paperback: 144 pages
Publisher: Udon Entertainment
Language: English
ISBN-10: 1897376804
ISBN-13: 978-1897376805
Product Dimensions: 11.1 x 8.2 x 0.5 inches
Not as good as the Mega Man Official Complete Works but still recommanded. 8/10
Click Below to buy it from amazon and support my site thanks!